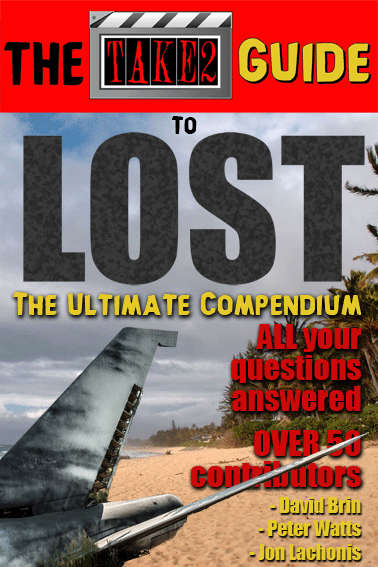 As I mentioned
last month
, today marks the publishing of the Take2Guide to Lost, the ultimate guide to the brilliant show that helped to define television in the noughties. It contains over 400 articles from over 50 authors, including yours truly, and has overviews, discussions on themes and characters, as well as individual episode recaps.
If you have any interest in Lost at all, I cannot recommend this book more.
Buy the book
here
. Sales will help an ailing student writer. :D
Thanks.