Lost - Season Three, Episode Fifteen - Left Behind
Written between 11th and 12th March 2014
In Lost's history, there have been episodes which tied together a central, specific theme and applied it a wide range of characters, with varying levels of applicability and success. This week, however, it's all spot on. The character beats are quite subdued on the whole, but the roundness of the episode's theme of being afraid of abandonment is quite profound, especially when none of it seems particularly contrived. It was a decent character focus for both Juliet and Kate, as well as developing Sawyer in both of the stories, thanks to a recurring guest star that connects some of this season's plotlines together quite well.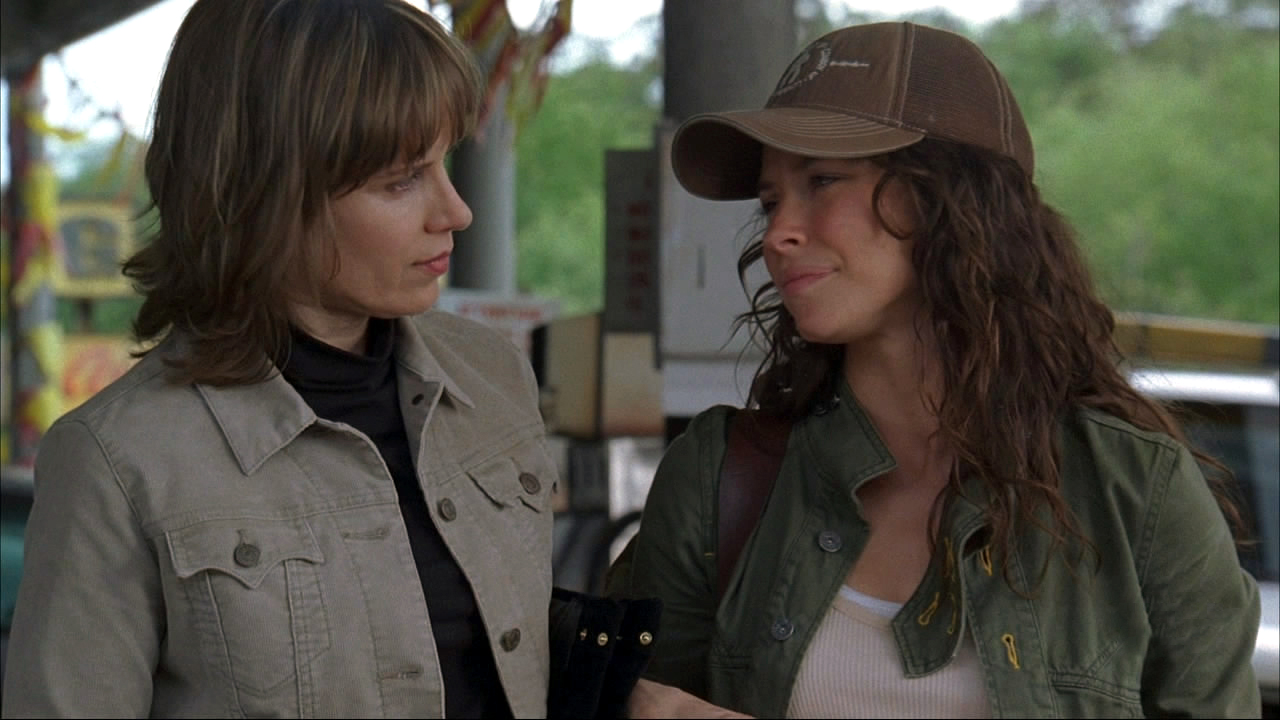 "eyefucking ensues" From Wikia
Locke tells Kate that he and The Others are abandoning the Baracks - two minutes later, and Kate finds herself in the jungle, handcuffed to Juliet. Neither of them happy about the situation, they work their way back to The Baracks, encountering The Monster on the way. Juliet makes several revelations - that Jack knows about Kate and Sawyer doing the do, and that the only reason the two were handcuffed together was so that Juliet didn't have to feel alone. They meet up with Jack and Sayid, and together they head back towards camp. At the beach camp, Hurley cons Sawyer into being nice to everyone by convincing him that the other survivors will banish him if he doesn't improve.
Juliet's character and how much it's compared to Kate in this episode still continues to astound me in how detailed each and every scene is. Juliet is, like most good characters, a study in contradiction - tough, trained and ruthless but at the same time desperate and emotionally vulnerable. She seems to quietly pride herself on how she knows more about Jack than Kate does - even though we know that she gained her information for the wrong reasons. I think the point is supposed to be that she knows this as well - her Love Rectangle boasting towards Kate comes as her most recent attempt to, like Locke before her, take control in her life. Most importantly for me, I think the fact that I left this Kate-centric episode feeling more for Juliet's situation is very,
very
telling.
In Kate's flashback, we saw her meet Cassidy - Sawyer's victim and later babymama, just before she turned him into the feds to provide his imprisonment in
Every Man For Himself
. Kate, who's a good year or so into her life on the run, helps her out when a con starts to go wrong, and in return Cassidy agrees to help her with her mission - to get close enough to her mother Diane to ask why she turned her into the cops. After posing as Kate to see the strength of Marshall Mars' surveillance, Cassidy comes up a with a plan, allowing Kate to sneak into the diner where her mother works and ask her why she handed her in. Her mother replies that you love who you love, yada yada, and Kate barely makes it out. She thanks Cassidy for her help, and tells her to hand over the scumbag who conned her. (Sawyer, in this case.)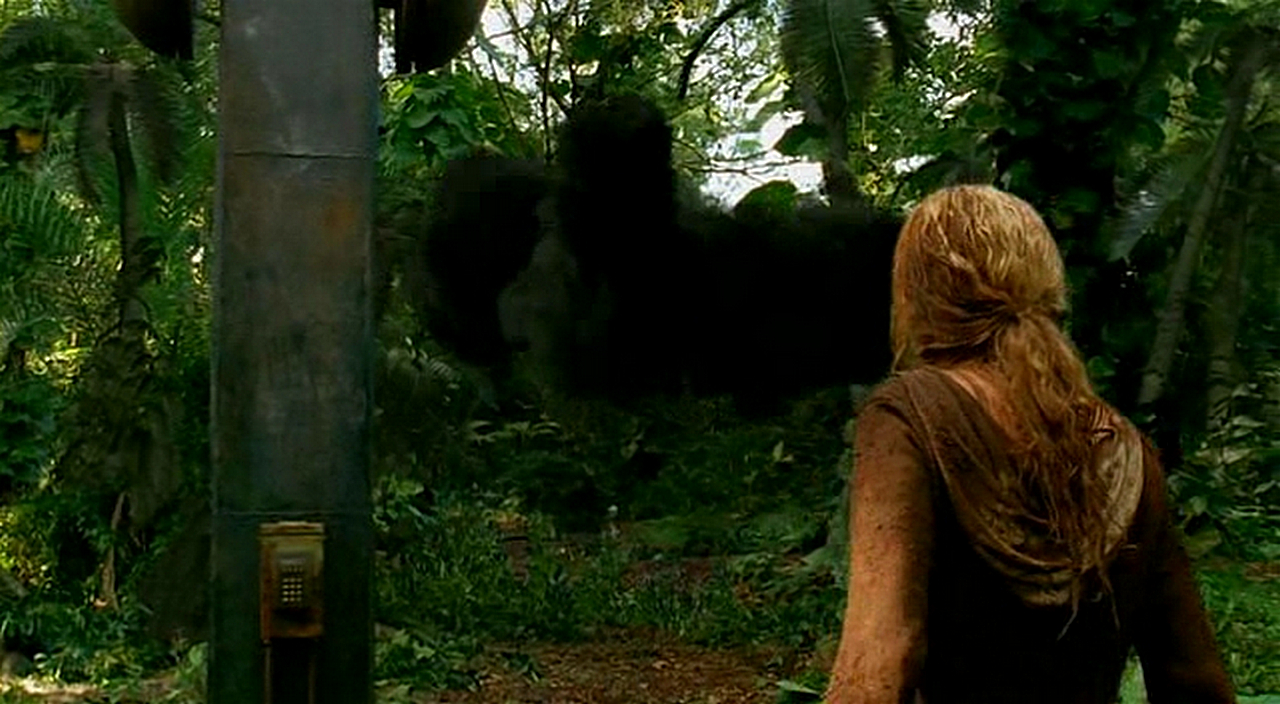 Juliet casually stares down The Monster. Because
she's just that badass. From Wikia
Kate's mother and the frustration Kate feels over the hold her now deceased father still holds on her was hard to watch, especially given that the confusion she feels is very apparent. I like the fact that what she did has very mixed moral implications - there's no denying that Wayne was a scumbag, and the world really is a better place with him dead. I think the more important thing to note is the kind of society that would force two women in an abusive relationship (he beat his wife and felt up Kate, who last season we discovered was his biological daughter) to have to resort to murder in order to feel safe. While my first instinct would be to complain about how ungrateful Diane is being to her daughter (she isn't being beaten any more, and she's filthy stinking rich from Wayne's life insurance), I recognise that there are aspects of abusive relationships that this show is trying to cover, and doing so with some mild sensitivity.
If I recall correctly, then this is the last Kate episode I will ever have to write about. Which, frighteningly, means I'm seven reviews away from finishing my run-through of Lost alltogether. I feel like I should have been making grand, sweeping statements - more than I do usually, anyway. It's hard to focus on the long-term milestones in this project when the individual episodes, even when they're a bit off, are so captivating in their themes and performances. This episode was made by Juliet and Cassidy, the way that they interacted with Kate, and by the way that all of the interlinked characters were facing the same problem in very different ways. Kate chose cunning, Cassidy imitation, Sawyer repention, Juliet deception. It was a fascinating study of our characters - and that's usually a sign that Lost is doing something right.
Thanks.
NEXT WEEK: Another step in Juliet's story comes alive as we wonder if she's
One of Us
.